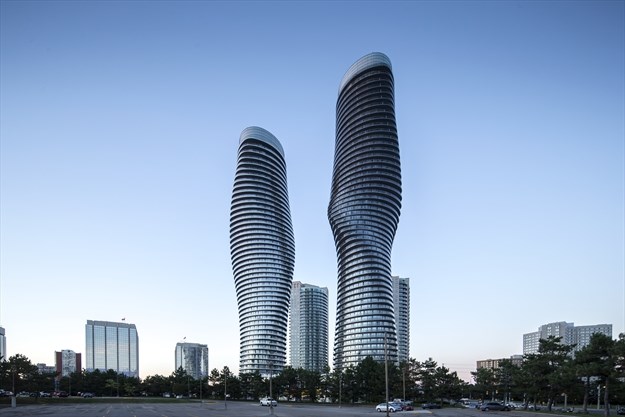 Welcome to Mississauga, Ontario, the largest suburb in the Greater Toronto Area, and a booming metropolis in its own right, where new condos are being built at a record pace. Mississauga is home to Pearson International airport, the number one airport in Canada, and it also hosts a long list of Fortune 500 companies who are headquartered here.
The city has become a magnet for people around the world because of its attractive lifestyle, thriving business sector, and multi-cultural communities. Mississauga is a fast-growing city. In 1986 the population was just 172,000 , a number which has surged to nearly 800,000 today. As the population continues to grow, the need for new housing developments has continued to exceed even the most bullish expectations. Land use has been maximized, and today there is not any land left to build new single family subdivisions, so that new condos have become the housing type of choice for many people. Pre-construction condos in Mississauga have risen in price from an average of approximately $342,900 in 2017, to nearly $550.000 today.
A large group of developers are continuing to invest and build in the city, increasing the density of neighborhoods, bringing a steady supply of new condos to the market, and continuing to enhance the urbanity of what was once a sleepy suburb of Toronto.
Mississauga has a nice balance of urban amenities as well as substantial access to nature. Being situated on the shoes of Lake Ontario is a bonus, and the city boasts nearly 500 parks and green spaces that are waiting to be explored. There are activities to be enjoyed outdoors no matter what the the season is, from hiking, sailikng and cycling in summer, to skating in winter. Within the city limits there is Pearson International, Canada's busiest airport, three major highways to facilitate the movement of goods and people, substantial access regional transit such as the GO train network,and much more.